Annabeth Jones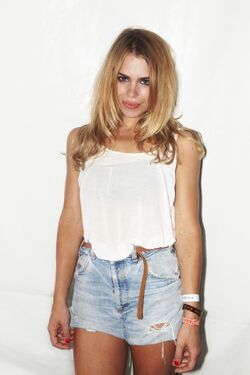 Annabeth Jones
is a secondary character in
Drop Dead Gorgeous
.
Pre-Apocalypse
Edit
Macon, Georgia
Edit
Annabeth lived in Macon, Georgia with her parents and sister, before the apocalypse. It was revealed that she was in debt, most likely from a student loan.
Post-Apocalypse
Edit
Personality
Edit
Annabeth is a tough woman that is always strong for other member in the group. She can be butch and masculine at times but she also has a feminine side. She nromally put across her emotions through singing.
Killed Victims
Edit
Numerous counts of walkers.
In the original version of Drop Dead Gorgeous, Annabeth was saved by Harrison, Britney and Sofi from a group of bandits.
Ad blocker interference detected!
Wikia is a free-to-use site that makes money from advertising. We have a modified experience for viewers using ad blockers

Wikia is not accessible if you've made further modifications. Remove the custom ad blocker rule(s) and the page will load as expected.