This article is about a character from Surviving, not Living. For other David's, see the Disambiguation page.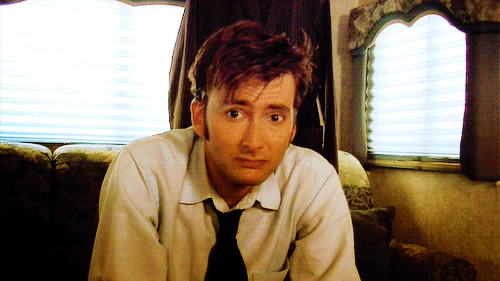 David Wilson
Death
Bitten by an infected and then devoured by his undead
wife
David Wilson
was a minor but important character in 
Surviving, Not Living
.
Pre-Apocalypse
Edit
Somewhere in Georgia
Edit
Before the apocalypse, David got married to a woman and had a child named Amelia. He and his first wife later got divorced and David moved out, taking Amelia with him. An unknown time later, David got married to another woman named Michelle Schneider, who he and Amelia moved in with. He also became friendly with her best friend, Sarah Daniels. Michelle fell pregnant two months before the apocalypse.
Post-Apocalypse
Edit
Six months into the apocalypse, Michelle gave birth to a healthy baby boy named Bobby. It is told that less than a few hours later, Michelle and David's deaths were due to Sarah, although nothing is explicitly stated.
Killed Victims
Edit
Numerous counts of infected.
Killed by
Edit
After seeing his wife, Michelle, get bitten by an infected and die, David began to shout at Sarah as she declared the house safe when it wasn't. As he was creating so much noise, the same infected that killed Michelle bit David on the neck. Knowing he would die, he sat down next to his wife. She reanimated and devoured him.
Appearences
Edit
Personality
Edit
David's exterior was muscly and severe but deep down inside he is a soft, romantic person.
Ad blocker interference detected!
Wikia is a free-to-use site that makes money from advertising. We have a modified experience for viewers using ad blockers

Wikia is not accessible if you've made further modifications. Remove the custom ad blocker rule(s) and the page will load as expected.