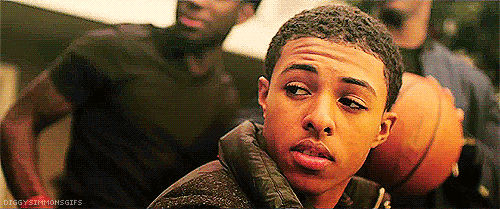 YoutubePlayer has been disabled by Wikia.
The following Youtube video has been linked:
embed/Wx9XYrRpHjo
Jay Tucker
Profile
Actor
Diggy Simmons
Status
Alive
Age
Unknown
Gender
Male
Occupation
High School Student
Ethnicity
African-American, Hispanic
Relations
Niles Tucker (Father)

Destiny Tucker (Sister)

Appearances
First Seen
Issue 8
Other Information
 Jay Tucker is a character in
Beyond The Dead
Pre-Apocalyspe
Edit
Jay Tucker lived with his Mother and Father and sister before the apocalyspe begun. It is also known he was buds with his sister boyfriend, Bradley Carr.
Post-Apocalyspe
Edit
Jay Tucker witness his Mother be eaten alive. In Episode 8 he is suprised and shocked at the fact Bradley Carr was there as well. He along with his sister Destiny, came along with the 4 musketeers to the mansion.
Jay Tucker, is seen with his sister Destiny and Bradley. Jay is as ell seen being taught how to shoot a gun, by Walter and Landan. He hates the fact he has to use BB guns, and challenges Walter to a 1v1 basketball game. The two play, and Jay ends up feeling embarrassed. 
At the mansion raid, by the biters. Jay made it out on the bus group. Once learning his sister was dead, he knew he couldn't do anything about it, but instead scuked it up and moved on with the future. During this time period, him and Bradley grew closer, along with Nick. Once getting to Misty Forrest, he met Natwon and Pecks through Bradley. The four begun to room with each other, until Natwon and Pecks decided to move to Calverton
Jay is the first character of the month for the story ONLY of Beyond The Dead! For month of August, 2013!
"Jay is overall a nice kid. He can be stubborn, ignorant, or even a douche sometimes and he knows it. He is very playful, and is always looking for fun. He is as well very curious, and wants to try many things, even if it meant he had to risk his life. He is mentally tough, as he is used to dealing with death, since his father was a preacher. Jay is very into girls, and is always confident in him self, even if he knows he's going to get his ass kicked at something."
Ad blocker interference detected!
Wikia is a free-to-use site that makes money from advertising. We have a modified experience for viewers using ad blockers

Wikia is not accessible if you've made further modifications. Remove the custom ad blocker rule(s) and the page will load as expected.