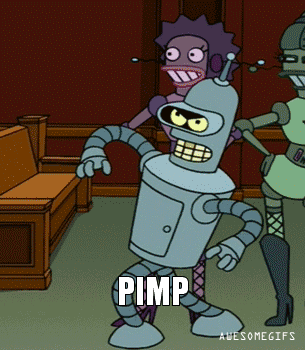 Hermes "Ken Jr." Myers

Appearances
Premiere Issue: Outbreak
Last Issue: A Death In The Family
Cause of Death: Ken had his neck snapped by Wesley Snipe, so that Wesley and the rest of the group could leave the bandit's base.
Death Issue: A Death In The Family
Personal Information
Age: 19 (Outbreak)
21 (Currently)
Portrayed By: Josh Hutcherson
Gender: Male
Occupation: Student
Relations: Ken Myers Sr. (Uncle, Deceased)
Logan Myers (Brother)
Allison Dutta (Girlfriend, Deceased)
Karen Page (Ex-Girlfriend, deceased)
Rosalie (Girlfriend)
Logan Kent (Caretaker of)
Ethnicity: Caucasian-American
Status: Dead
Personality: Ken has experienced loss beyond imaginable. This has caused him to risk his life in an instant if it means protecting those around him he loves. Ken never stopped hating himself after the death of his mom and dad, which he blames himself for. Ken always had a speck of smart ass within him, which has always helped him keep calm, even in the most dangerous of situations. His experience of loss will let him snap in a moments notice, and when he snaps he doesn't care about anything around him.
Post-Apocalypse Information
Place of Death: Bandit's Base
Group Affiliation: Main Group
Years survived in the Apocalypse: 2 (So Far)
Other Information
Portrayed By: Josh Hutcherson
Created By: Lee Everett

PREQUEL AND SEQUEL

SPINOFFS
YoutubePlayer has been disabled by Wikia.
The following Youtube video has been linked:
embed/zcXpUP-IxCo
Devil In Me - Jamie N Commons
"

I'm saying that from here on out, it's not a democracy anymore, not more fucking choices from any of you, you're going to follow my lead and do as I say, anyone who doesn't agree with me can leave right now. If you stay you're vote, you're choice doesn't matter here anymore. You'll all do what I say, and when I say it. Do you all understand?

"

--

Ken declaring that the group has to follow his order from now on. (One Last Goodbye)
Hermes "Ken Jr." Myers
 is the Protagonist of Fear The Living, and Beside The Dying Fire.
Pre-Apocalypse
Edit
Before the apocalypse Ken's parents had died in a car accident. Ken was also involved with a gang that abandoned, and beat him up when he stood up for Karen. Ken lived with his Uncle Ken Myers Sr. for a while before being taken in by his brother Logan and sister Diana. He lived with them and started a romantic relationship with Karen. He was in his last year of school when the apocalypse struck.
Post-Apocalypse
Edit
Ken had left his school to go to his brother and sister when the apocalypse started. He picked up Felix's brother Felix Jr. on the way. He got separated from the group, and surrounded by a herd, but he was saved by Daniel. Daniel took Ken back to his family his daughter Samantha and his wife Martha. They left to Ken's house, and when they finally got there Ken found the rest of the group there. Three weeks passed and they were starting to run low on supplies, also noticing a large vacancy overnights. Then the man who had been stealing their supplies Wesley had been caught. They all agreed to let Wesley go and give him some food, but when Ken went to get food with his friend James they both got kidnapped. They got taken to the bandit's base, where they were interrogated by a bandit. They were taken back to the house as hostages, but managed to escape. But in the process Diana was shot and killed. Ken went on a rampage, murdering multiple bandits without a single regret. Then the bandit's fled, and ken and his group left the house due to a herd coming. Sohti got eaten, and so did Michael and Amy. Felix fled when he got surrounded. Ken saw his brother and Felix Jr. get surrounded, but never knew what happened to them. Daniel, Ken, and Daniel's family escaped. They soon were sitting around a fire when Ken's Uncle came along and took them into his group.
We meet up with Ken again as he is now with his uncle's group, and they are all finally adapting to the apocalypse ife. But this is all interrupted by the bandits, and the group is suddenly thrown back into reailty. Now needing a place to stay, Ken suggests his old high school. There they find three other survivors, who welcome them with open arms. During all of this Ken had started to develop a relationship with his fellow survivor Allison Dutta. On one of his supply runs, Ken had found his long lost ex-girlfriend. Then the bandits attacked the school, and Ken decided it was time to gear up for war.
TBA
TBA
TBA
TBA
TBA
TBA
TBA
Killed Victims
Edit
Ad blocker interference detected!
Wikia is a free-to-use site that makes money from advertising. We have a modified experience for viewers using ad blockers

Wikia is not accessible if you've made further modifications. Remove the custom ad blocker rule(s) and the page will load as expected.