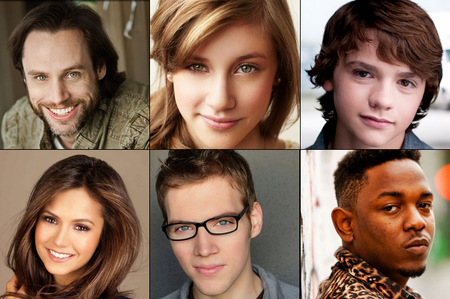 These are the characters in Morts-Vivants.
Someone with an Alive status means they are living.
Someone with a Deceased status means they are dead.
Someone with an Unknown status means that we don't know what happened to them.
Someone with an Undead status means they are a zombie roaming around somewhere.
Characters
Edit
North Carolina
Edit
Will's Group
Edit
Jim's Farm
Edit
Hospital Survivors
Edit
High School Survivors
Edit
Abby's Group
Edit
Prison Survivors
Edit
Hotel Survivors
Edit
Charlie's Group
Edit
Laundromat Survivors
Edit
Wal-Mart Survivors
Edit
Miscellaneous
Edit
West Virginia
Edit
Vernon's Safe-Zone
Edit
DeFranco Safe-Zone
Edit
Miscellaneous
Edit
Thanks to the most amazing Walkerbait22 for that awesome banner
Ad blocker interference detected!
Wikia is a free-to-use site that makes money from advertising. We have a modified experience for viewers using ad blockers

Wikia is not accessible if you've made further modifications. Remove the custom ad blocker rule(s) and the page will load as expected.