Please read the Policy before you begin. Welcome to the Apocalypse.
Looking to get a quick start? Take a look at these helpful links to get a general feel of the Wiki's format.








For further assistance, refer to these two links: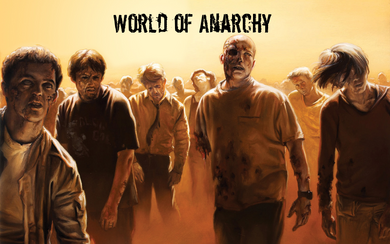 A story by Cperez13

David Andrews finds himself as one of the few survivors in a decaying world. He was just a student at the University of North Texas. Surviving in the apocalypse with Teresa Burch, Chris Collins, and many other survivors. They fight to live in a dying, lawless world that is ruled by the undead and bandits.
Click here to start reading the prologue.
Safe House
A story by Thesaboteur7

In the wake of a devastating zombie outbreak, a group of survivors democratically ruled by Sheriff Phil Adede and his deputies Cindy, John and Garrett fortify a medieval themed shopping mall, Fort Bargain, as forces both dead and alive, inside and outside threaten to kill them.
Click here to start reading the first issue.

A story by Lee Everett


This story has been finished.

It's about five months into the apocalypse, and 19 year old Ken Myers Jr. never thought that he would experience the things he has. He has lost everything he has ever loved, and is afraid to make relationships due to this. And his fear of making relationships continually deepened due to the fact that his arch nemisis Wesley Snipe has always been on his tail. But after meeting a little kid named Logan Kent, this all changed. Ken now learned how to love again, how to create a relationship, but how long with this all last.
Click here to start reading the first issue.
Potential spoilers ahead!
Click at your own risk.