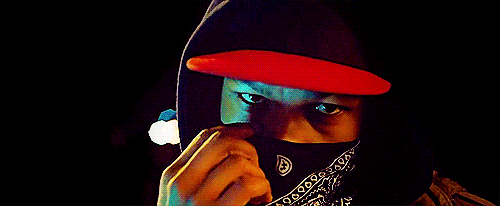 Wolf Angelo

Data

Status

Alive

Theme

YoutubePlayer has been disabled by Wikia.
The following Youtube video has been linked:
embed/YpugK0RpEaU

The Recipe - Kendrick Lamar

Age

21

Origin

London, England

Relations

Unnamed father
Gio Durant (best friend)
Desdemona Braun (girlfriend)
Marilyn Papadakis (employer)

Appearances

Season(s)

First seen

Appeared in

8 episodes

Miscellaneous

Creator

Portrayed by

Eden Rising
"

This ain't about black and white. Stop with the generalization shit. I've been out of the game for almost a year and I used to have that same mindset, but now with the shit that I've seen? I realize that everyone's struggling. Black, white, yellow, it don't matter. This kid's a threat because he's an outsider, not 'cause of his skin color. You need to watch your back for all faces--not just his, not just the white folk.

"

— Wolf, to Elijah about Lucas, 'Tis Pity She's a Dead Whore
Wolf Angelo is a recurring antagonist in Eden Rising. Alongside his best friend Gio Durant, Wolf grew up in the streets of London. The two dived into the criminal underworld at a young age, but Wolf seemed to come out of it much darker because of it.
Despite learning parkour with Gio and being quite good at it, Wolf's true passion is in boxing; he truthfully enjoys violence. Wolf has found a well-paying job serving as the personal bodyguard to the United Nations' leader, Papadakis, which allows him to take advantage of his brutal tendencies. Wolf is one of the few people who seems to have a genuine relationship and mutual trust with his boss.
Personality
Edit
Wolf has never been the brightest bulb on the tree, but he always takes what life throws at him like a man. Besides, his main motivation has always been money so he never cared much for the opinions of others on his intellect. Wolf is one of those people that gives off bad vibes and makes enemies with folks before he can even say two words to them, because he is just that intimidating. 
Usually stoic and upright, Wolf only cuts loose when he's around his best friend Gio. The banter between them shows off a likability and charisma that is uncharacteristic for Wolf's usual demeanor. Wolf has a lust for barbarity; he would want nothing more than to see quite a few people's faces be reduced to bloody mush, black and blue spots, and broken teeth.
Wolf was introduced to the drug life even earlier than Gio. Often he would jump multiple people in the streets or even rob some places at only the age of 12. Gio and Wolf have too many adventures to tell, since they've been trouble makers since they were kids.
One day while tagging along with Gio, waiting for the bus in the city, the pair were being unknowingly tailed by Victor.
Wolf is introduced as the personal bodyguard to Papadakis, the leader of the United Nations. He dislikes the way she addresses the survivors living in the run-down ghettos, what is left of inner-city London, feeling she looks down upon them even though she insists she doesn't.
However, it is apparent that even with the money on his mind, there is a sense of loyalty here and complexity to his relationship with his boss. Curiously,
Gio
is nowhere to be found and his status, and whereabouts, are unknown.
Killed Victims
Edit
Numerous counts of infected
Appearances
Edit
Season Three appearances
Snapdragon
Jiang Shi
Let's Go to Commercial, or: How I Got Laid in a Pretty Pink House
Where in the World Have You Been, Manila Shea?
You Won't Like Tomorrow
Tomorrow
It's Turtles All the Way Down and the Bottom Is Oh-So Close
Funeral
The Mourning After
Serpentine Fire
Season Five appearances

Don't Forget to Share the Sunshine, Young Blood
Molon Labe
Dead Freight
Welcome to the Never-Ending Nightmare
Collusion
Peace By Piece
Reinventing the Wheel Just to Run Yourself Over
Superheroes
Betwixt the Devil and the Deep Blue Sea
Red Pill, Blue Pill, or: The Rise and Fall of Their Surreptitious Scheme
Lacuna
Dulce et Decorum es
Ad blocker interference detected!
Wikia is a free-to-use site that makes money from advertising. We have a modified experience for viewers using ad blockers

Wikia is not accessible if you've made further modifications. Remove the custom ad blocker rule(s) and the page will load as expected.